Post by FGA Office on Jul 1, 2016 4:17:34 GMT -5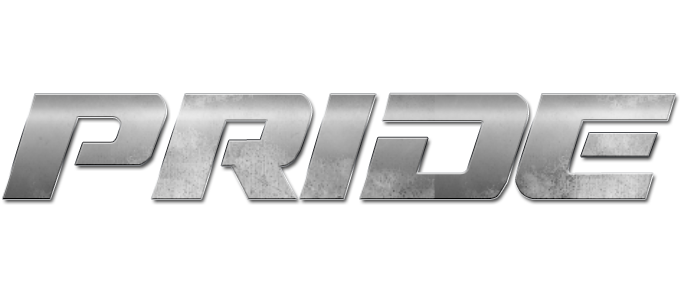 06.30.16
Benton Convention Center
Winston-Salem, NC
AxxessNet
Geoff Penzer:
Hello and welcome to another installment of Pride! I am your host, Geoff Penzer! Tonight is the last stop before Bound by Honor, the latest supercard from LDFC! While the APEX Champion and his #1 contender are not in action tonight, I've been told that they are in the building. We'll send roving reporter Jessie Pederson out to see if she can get some thoughts from both Nest and Emily Carter. While those two will not be wrestling tonight, we've still got a ton of great action!
Like this tag team match. The Systemic have defeated both Bueno Club and Brute Camp. At FGA's recent All-Star Showdown pay per view, they made their main roster debut along with Sky Cloud as they helped Sara Cochran attack Annie Zellor and Molly Reid. After shocking the world, The Systemic return to LDFC for tag team action. This time, against Peaches and "The Power Princess" Maritza Diaz! Peaches and Maritza first linked up at the most recent tryout camp a few months ago and have been good friends since. We'll see if that friendship turns into a strong bond inside the squared circle as they try and hand The Systemic their first loss!
Also here tonight, newcomers Rab McKinley and Miles Bishop will go at it! Both men are currently undefeated. They're both riding a wave of momentum. Especially Bishop, who recently wrestled the current Old North Champion, Jensen Banks, to a Draw. There's been a lot of chatter about potential shots at the Old North Championship down the road. We'll see what happens as these two jockey for position in the Old North ranks!

In another notable matchup, Mylo Danvers, the current #1 contender for the Old North Championship, takes on Shintaro Majima! Everyone has known that Majima is one of the most talented competitors in all of LDFC. With his background and discipline, Majima came into LDFC pretty polished. But after months of up and down performance, Majima has really turned it around as of late and is riding a winning streak. Can Mylo Danvers head into Bound by Honor with a big win over Majima? Or will The Strong Style Savior score a huge win over the current #1 contender for the Old North Championship

Then in our main event, Becky will go one on one with Prince MacRear! These two are no strangers to each other, having competing against each other on a number of occasions. There is definitely no love lost between these two. Tonight, these two bitter rivals clash one more time! Will Prince MacRear suffer another loss? Or Becky be knocked down for the count?
We've got a ton of action for you tonight! So let's send it to the ring where ring announcer Melanie Sierra is ready to give the ring introductions!