Post by FGA Office on Apr 21, 2016 22:53:42 GMT -5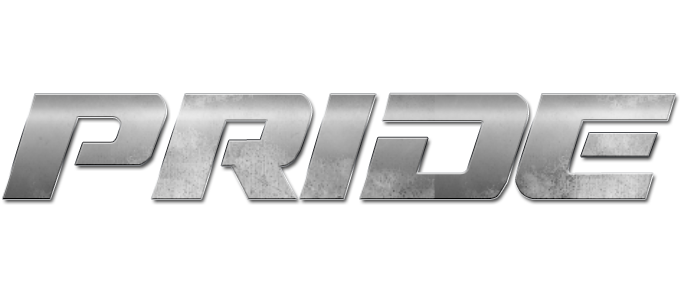 4.21.16
Benton Convention Center
Winston-Salem, NC
"House of Balloons" hits the PA system to a roar from the audience! The lights dim and strobes dance throughout the venue before finally settling on the top of the ramp. Mason Mannion bursts through the curtains to a pop from the audience! Only a second behind him, to an even louder roar, is Becky, both Tag Team Championships over her shoulders. The two survey the audience, small smiles on their faces for a moment before Becky hands Mason his Tag Team Championship. The two make their way toward the ring, slapping hands with fans on either side of the ramp as they do so. They enter the ring with Mason retrieving a microphone from the pocket of his hoodie, music fading. A
"BRUTE CAMP!"
chant ensues as he paces around the ring and Becky glares from the center of the ring up the ramp.
Melanie Sierra:
Ladies and gentlemen, please welcome... your NEW APEX TAG TEAM CHAMPIONS; Mason Mannion and Becky, BRUUUUTE CAMP!
The music fades. Mason brings the microphone to his lips, still pacing. He runs a hand through his hair and takes a breath, laughing bitterly a moment before finally…
Mason Mannion:
Yo.
Crowd:
YO!
Mason sighs and shakes his head a bit, glancing toward the ramp.
Mason Mannion:
I'm a little tired of it, man.
So
tired. Getting jumped from behind, getting the piss kicked out of us after we just fought our asses off to win a match-- to win the APEX Tag Team
Championships
.
Mason and Becky, as if on cue, raise their APEX Tag Team Titles high above their heads to a pop from the audience as they continue to glare toward the ramp. Becky still hasn't smiled, still hasn't taken her eyes away from the curtains at the top of the ramp. Mason continues to pace, his breathing audible through the microphone at this point.
Mason Mannion:
Beck and I have been made to look like dweebs, man-- time and time again, we're looking up at the lights because we let our guard down, because we look away for a sec or something but… yo… nobody ever looked out for us but us. Nobody expected us to win the APEX Tag Team Championships and I dunno what it is, man. I dunno if we just don't look like champions… I dunno if we just don't ACT like champions, but whether the boys in the back like it or not, people, PEOPLE-- we
are
your Tag Team Champions.
This earns another, louder pop from the audience.
Mason Mannion:
There are two people in the back though, that hate this more than anybody else. Keegan and the Baroness have felt the need to put hands on us because they know when we're healthy, a hundred percent, they can't touch us. Baroness couldn't do it with the Prince and-- hey, if you think you've got a better chance with Keegs, then come at us with Keegs then. Titles on the line or not, when you're ready to stop dickin around and actually come out here and stand toe to toe with us in a tag team wrestling match, then we're ready.
Mason pauses, shaking his head a little before adding
Mason Mannion:
We've
been
ready.
A "Brute Camp!" chant picks up among the audience. Mason nods a little, looking around at the crowd before finally turning toward Becky.
Mason Mannion:
Beck. When it comes to the Baroness, and when it comes to Keegs,
how
do you feel?
The camera pans in on Becky who just narrows her eyes at the ramp, jaw clenched, fists clenched. The audience grows louder, roaring behind the young tag team. A
"BECKY!"
chant dominates before Mason smirks and turns toward the ramp.
Mason Mannion:
Guess there are no more feelings. That's the way it's gonna be.
Mason tosses the microphone aside and without another word, he makes his way to the ropes. "House of Balloons" hits the PA system again. Mason holds the ropes for his partner, allowing her to exit before climbing out of the ring behind her.